Sky Q appears to have an issue with 5.1 Digital Sound dropping out when being played over HDMI.  At random intervals the digital sound will drop out for a second and then come back during playback.  This issue was pretty common on Sky HD at different points during it's life cycle and was eventually fixed by the software.  Until a software update is released to address the issue on Sky Q, I wanted to share a simple work around that will have you listening to the digital sound track without any annoying drop outs.
Possible Causes for 5.1 Digital Audio Drop Out on Sky Q
As with most newly discovered issues, the actual cause is not yet known.  It clearly manifests itself when the sound is delivered over HDMI which probably means that it's some conflict with the additional features HDMI delivers.  It could be related to HDMI hardware control either in the Sky Q box itself or the audio equipment (in my case an Onkyo TX-SR608 home theatre amp).  It could be something to do with the ARC (Audio Return Channel) features that are possible over HDMI or even something hidden within the HDMI 1.4 standard that has yet to be identified.
All of these issues are probably fixed by a software release but in the case of Sky HD it took a long time before they were resolved for everyone.  Whether Sky Q will be updated more frequently remains to be seen.
How to fix 5.1 Digital Audio Drop Out on Sky Q
There are a couple of things to try which may help with the audio drop outs until an appropriate software update addresses the issue.
Disable HDMI Control on Sky Q
Disable HDMI ARC on your Amp / TV
Use an Optical Lead for digital sound
Disable HDMI Control on Sky Q
Let's start by disabling the HDMI Control on Sky Q.  HDMI control is used simply to ensure that if you're using multiple sources on an AV Amp or TV – the Sky Q box will switch the device to the correct channel when it's turned on.  This was an important feature in the old days of Scart connectivity but unfortunately, does often add issues to HDMI connected devices.
To disable HDMI Control on Sky Q, do the following: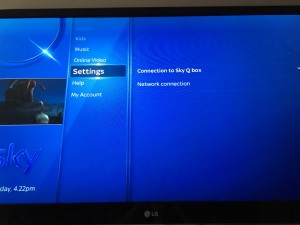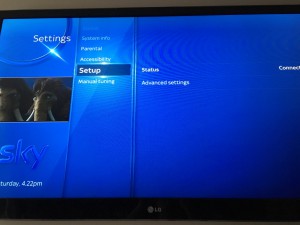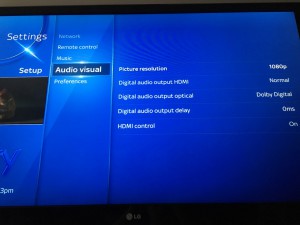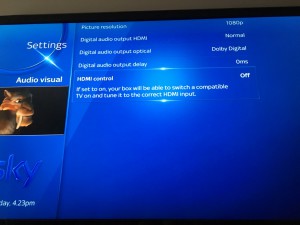 Once this is done, I'd recommend rebooting the Sky Q box and turning your HDMI connected equipment off/on to ensure the settings have taken.  It may be that this simple change improves if not completely fixes the issue.
Disable HDMI ARC on your Amp / TV
ARC is used to allow sound to move in both directions along your HDMI connections. For more information on ARC, take a look at our previous post on Enabling ARC on LG and Onkyo equipment.
To disable ARC on the equipment I use (Onkyo TX-SR608 / LG 47LW550T) carry out the following steps.
Firstly, let's start with the AMP: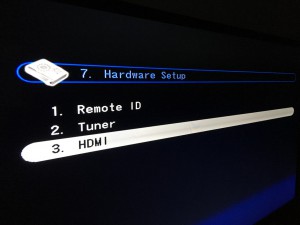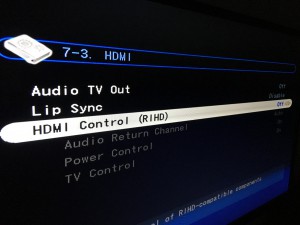 Then let's disable ARC on the LG TV: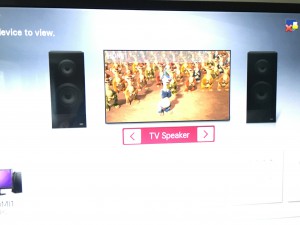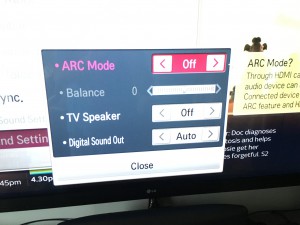 Hopefully by disabling HDMI control and ARC on your equipment the 5.1 Digital Audio Drop Out issue has been resolved, or at least improved.
Use an Optical Lead for digital sound
The final fix is to switch from HDMI audio to using an Optical Lead.  The advantage here is the audio will be delivered pure without any impact from the HDMI video stream.  The disadvantage is that getting it working can be complicated and you'll need an additional lead.
The Sky Q box supports Optical Digital connectivity but before you go out and purchase a lead, although most will – ensure your AV equipment has this option too.
The lead in question is a Toslink optical cable.  Get a decent lead of the correct length.  I always use Amazon for leads and something like this Toslink Cable would work well
To connect your optical lead, do the following: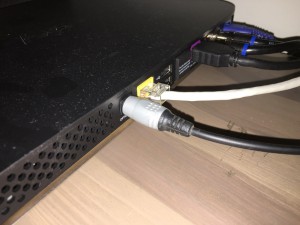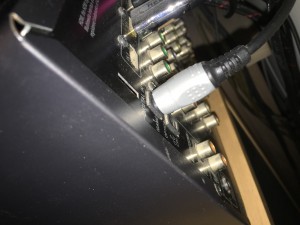 Once connected, you will need to ensure that Sky Q is set properly to output over the Optical Lead.
To setup Sky Q to use Optical Digital Sound, do the following: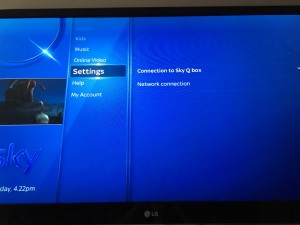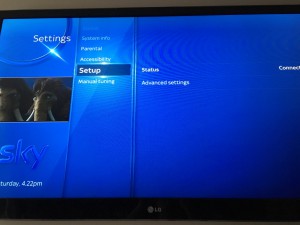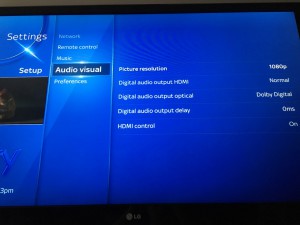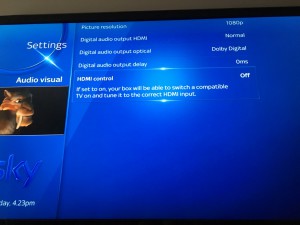 Once you're set, you need to ensure your AV equipment is receiving the correct signal. Even though you've setup Sky Q to use digital sound over optical, the HDMI connection will still be delivering sound so you need to ensure your AV equipment is listening to the right track.
The easiest way to do this is look at the front of your receiver.  Most will have a visual indicator that shows when 5.1 sound is being received.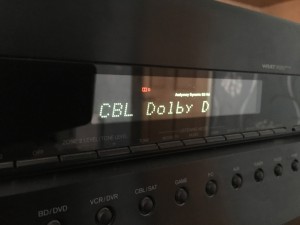 Once you've found the 5.1 indicator on your AV equipment, an easy test is to temporarily switch Optical back to 'Normal' sound and confirm the AV Equipment is updating correctly.  If it's not, you may have to tell your AV Equipment to prioritse the optical input.
For example, to prioritise the optical input on my Onkyo TX-SR608 you do the following: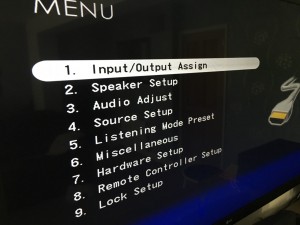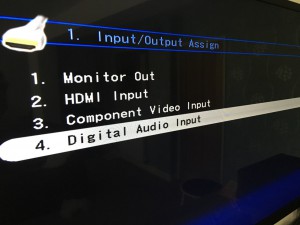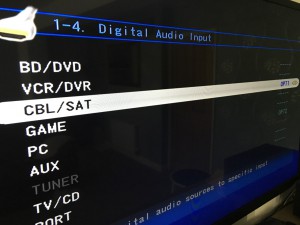 Once you've set the correct source, you have to remember that the HDMI connection will still be sending 'Normal' sound so we need to ensure the AMP prioritises the Optical.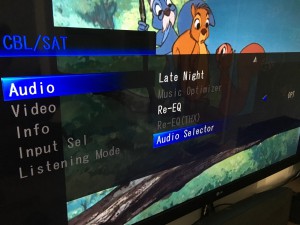 If you have different equipment and can't get this working, please use the comments below and we should be able to work it out together.
Once you've confirmed the audio is now being delivered over the optical connection, you should be all set.
Summary
We've addressed the issue of  5.1 Digital Audio Drop Out on Sky Q by trying several solutions that should hopefully provide seamless audio to complement the otherwise excellent Sky Q service. The steps in this guide have fixed my issue and I haven't had an audio drop out on either live or recorded content in over a week.  As always, your mileage may vary.
If your issues persist you may be out of luck and end up sat waiting for a software update to be released.  I'd recommend hitting up the Official Sky Community Forums to ensure Sky know the extent of the issue.
I hope you've enjoyed following the article and have found it useful.  As always, if you've got any questions or suggestions – please use the comments below.