My Arctis 7 Headset is awesome. Like the most awesome Headset I've ever worn or used but something was bothering me. Whenever the Arctis 7 Headset is turned off, the bright white light on the USB transmitter just blinks endlessly.
I had a quick Google but only found posts dating back to 2017 with suggestions ranging from "Use black tape" to "Hide the transmitter" and my personal favourite "Buy a different Headset". So I decided to take a look through the Steelseries Engine settings found that Steelseries have added a nice little option.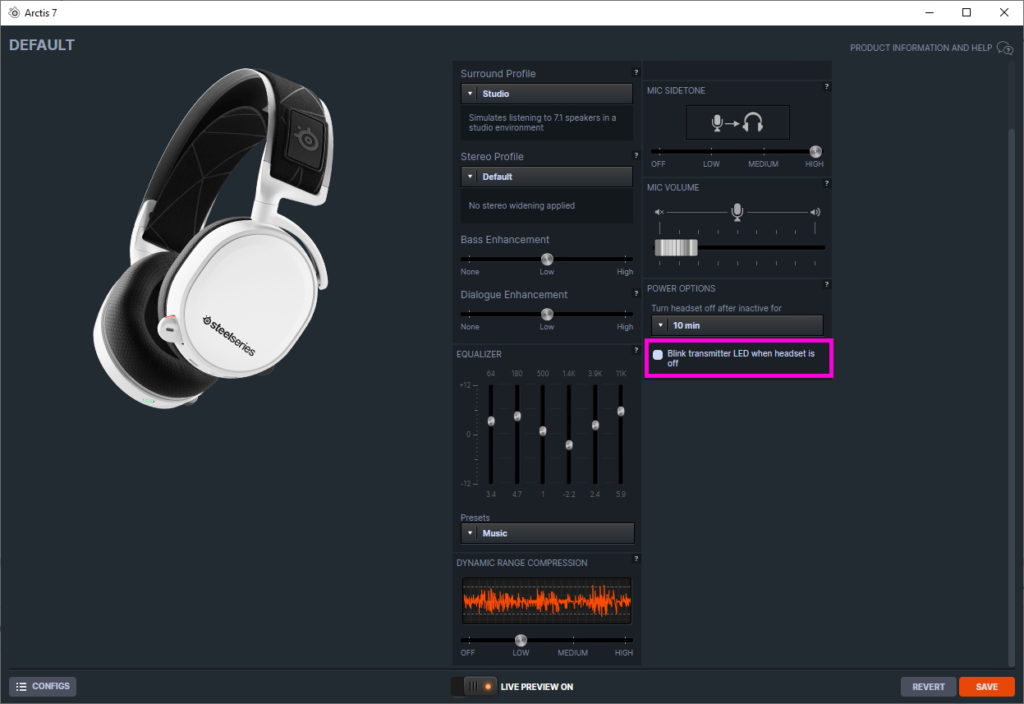 "Blink transmitter LED when headset is off"
Simply unchecking this box fixed the problem. I'm guessing it's something Steelseries added following the complaints about not being able to turn off the flashing light on the transmitter for the Arctis 7's but it works perfectly now.
I will now return to listening to my favourite music and playing my favourite games in peace. Hope you found this useful!