Heroes of the Storm is Blizzard's new Hero Brawler where you get to play a MOBA style game (think LoL / Dota 2) completely within the excellent Blizzard universe and in typical Blizzard lavish style.  Some say that the game is too far dumbed down, I prefer it personally due to it's focus on gameplay and teamwork as opposed to the meta that only really lends itself to people that should get more sunlight.  The game is free to play but other than the character you get free and the weekly rotation of free plays, you do have to spend either hard earned money or harder earned gold to add to your roster.
This quick guide shows you how you can try the many heroes in a sandbox environment for free, helping you decide where to start with your roster.
Try a Hero in Heroes of the Storm
First of all, log into Heroes of the Storm and go to the in game Shop.  From the main Shop window, click on Heroes.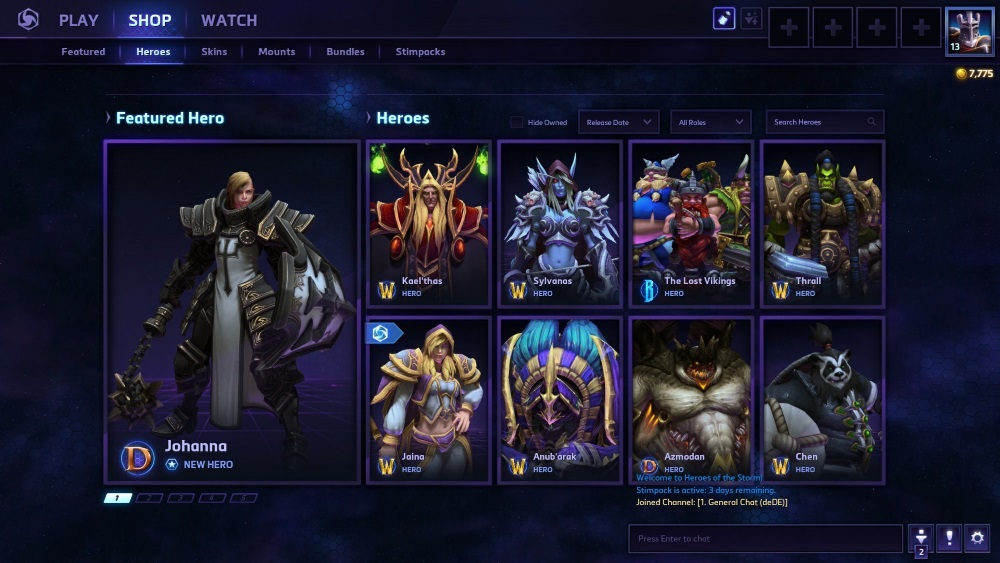 Once you've had a flick through the Heroes that are available to try, click the one you would like to give a test drive.
Having constantly had my back side handed to me by Thrall the last time I played, I thought I'd give him a spin.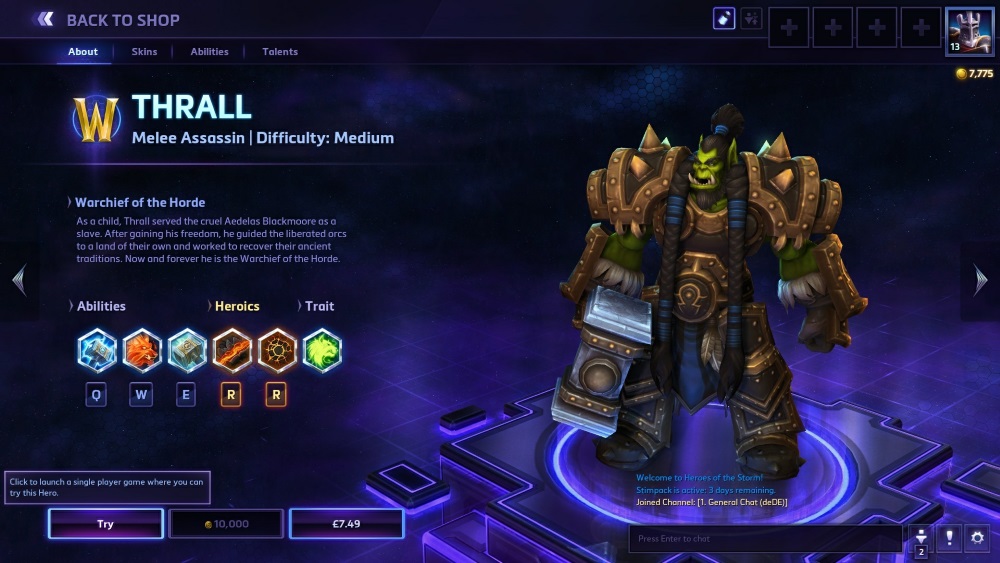 All you need to do now is click the Try button and you'll get transported into the Sandbox where you can really get a feel for the Hero without worrying too much about game objectives.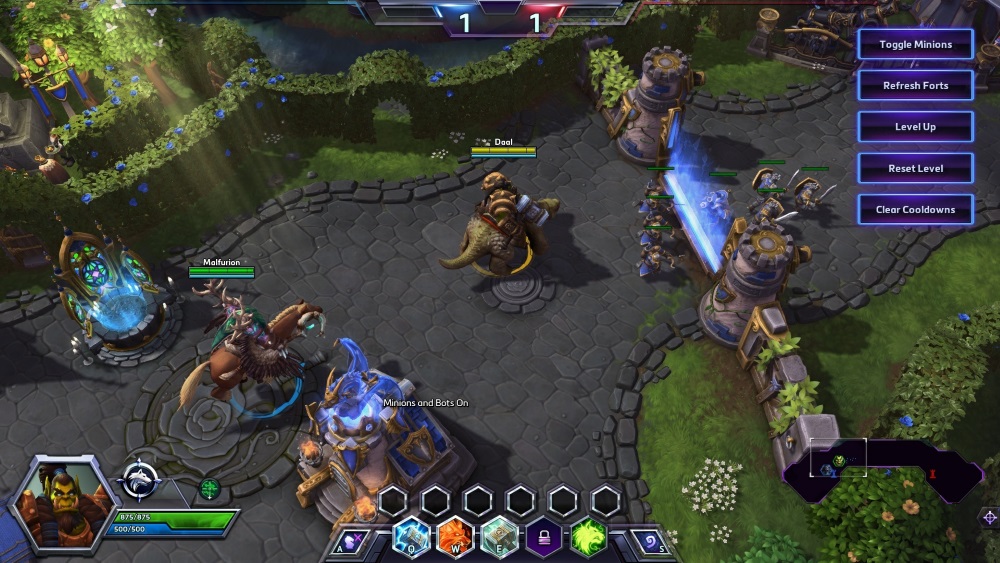 As you can now see, you get a mini version of the game where you play 2v1 against AI to try your chosen Hero.  It seems to always select Malfurion as your partner and Arthas as the enemey.  As yet I haven't been able to find any options for configuring this, but it wouldn't surprise me if they exist – or will exist eventually.
Heroes of the Storm Sandbox Options
The Sandbox gives some very interesting options for testing too:
Toggle Minions
Refresh Forts
Level Up
Reset Level
Clear Cooldowns
These options now give you the control to test pretty much every aspect of your Hero.
Toggle Minions

Gives you the option to turn Minions (Lane Creeps) on or off.  This is useful if you just want to duke it out with the AI Hero
Refresh Forts
Once you've given the enemy forts a good smashing, or perhaps you were a bit slow getting off the mark and the enemy Hero and his army of creeps have done a little too much damage to yours, then you can reset them all back to new.
Level Up
This is probably the best option in the sandbox.  By clicking this option, the team level will increase by one for both teams.  Essentially this means that if you wanted to, you could level to 20 before even starting – allowing access to your full build.
Reset Level
An obvious option, allowing the entire sandbox to be reset.
Clear Cooldowns
Another very useful option if you want to test your ultimate a few times without waiting for the cooldown.
Conclusion
The try mode of Heroes of the Storm is an incredible addition to this genre of game as not only does it add to the tutorial and help you understand the basic mechanics of the game further in an environment that you can completely control, but it more importantly helps you decide where you might like to spend your money or in game gold with a bit more confidence than a blind click.
We've also put together 6 Tips for Heroes of the Storm New Players – it's probably worth a read if you're just starting out.
We hope you've enjoyed this short guide on how to use the Try mode in Heroes of the Storm, if you have any questions please use the comments below.